Shaktiveda Ayurveda Yoga Teacher Training Program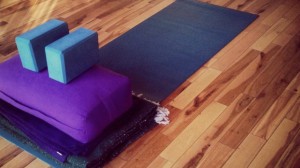 We are pleased to announce our revised curriculum for our 500 Hour Ayurveda Yoga Therapist Program.
Shaktiveda's program consists of our 200 Hour Ayurveda Yoga Teacher Training course plus our 300 Hour Ayurveda Yoga Therapist Program.  Together they combine to create our 500 Hour Therapist Training.
Our Shaktiveda Ayurveda Yoga Program is based upon the knowledge of Babaji and Krishanand. As a direct disciple of Babaji, Dr. Cravatta has designed all aspects of the Program to enliven Awareness in the individual. As Yoga is so much more than physical exercise, it is important to have an understanding of the flow of Divine Energy or Shakti.
The Vison of Shaktiveda Ayurveda Yoga is to assist the practitioner with an intellectual, therapeutic, and philosophical understanding of how physical, mental, emotional and spiritual blocks disrupt the flow of Divine Consciousness.
Schedule of our 200 Hour Training:
1st Module – October 20 – 27, 2015 – 7 days
2nd Module – February 11 – 16, 2016 – 6 days
3rd Module – May 26 – May 31, 2016 – 6 days
Each of the 3 Modules for our 200 Hour Ayurveda Yoga Teacher Training Program need to be taken in their proper sequence.
Prerequisites:
A basic understanding of Ayurveda. Suggested reading: Perfect Health book.
Have an Ayurvedic consultation with Dr. Cravatta. This will give you first hand experience with Shaktiveda Ayurveda and assist you in your personal journey towards well being.
Submit the Shaktiveda Yoga application
200 Hour Curriculum includes:
All aspects of the course are taught with an Ayurveda perspective. We highly recommend that you also be enrolled in or have taken our Delve Into Ayurveda distance course  taught over 8 months (an in depth view into how the 15 Subdoshas affect every aspect of our lives).
Asanas for releasing Cellular Memory, Asanas to bring strength and flexibility, Asanas to increase flow of Life Force – how to teach and how to practice
Principles of Teaching Style, Demonstration, Observation, Qualities of a Teacher, and beginning Business Skills and Marketing
Energetic Understanding of Chakras, Nadis, Marmas along with Physical Anatomy & Physiology
Yoga Philosophy, Ayurveda Lifestyle, Shaktiveda Philosophy, and Ethics for Yoga Teachers
Practice, Observing others practicing, and receiving Feedback
Subtle Awareness Technique Meditation
Chanting
Pranayama
Ayurvedic Principles and how it relates to Yoga
Ayurvedic Herbology and its influence on Yoga practice
The foundational understanding of the Divine Sevenfold Path
Knowledge of the Shaktiveda 5 Guiding Principles
Our Shaktiveda 200 Hour Yoga Teacher Training Program is certified by Yoga Alliance.

The fee for our Shaktiveda Yoga 200 Hour Program 3 Modules: $2,997 when paid in full (Meals are not included)

Or, each Module may be paid for separately: Please contact us for our refund policy

Fee for 1st Module:  $1,297     (Meals are not included)
Fee for 2nd Module:  $1,067  (Meals are not included)
Fee for 3rd Module:  $1,067   (Meals are not included)

Cost of Vegetarian /Ayurvedic Meals plus snacks:  the meals are utterly delicious – highlight of the day!  Most days you will be here for 3 meals.

         1st Module:  $224
         2nd Module:  $197
         3rd Module:  $197

Lodging – Ask us for suggestions
Grass Valley is approximately 1 hour from the Sacramento Airport
Shaktiveda Yoga Teacher Training is a transformational Course taught in an atmosphere which allows you to go deep within. It is designed for you to learn to become a Yoga Instructor AND to facilitate your own personal growth and inward Journey. Even those who are not interested in becoming a Yoga Teacher will benefit from this amazing workshop.  You will be immersed in an Ayurvedic Daily Routine as most mornings begin at 7:30am with group yoga and group meditation.
Please contact our office for the application and for more information.
Course Instructors:
Dr. Mary Jo Cravatta
– a Chiropractor, is the developer of Shaktiveda Yoga. She has been a student of Hatha Yoga since the early 1970's – E-RYT 200 – and she began her study of Ayurveda in 1979. Shaktiveda Yoga was created from her desire to assist others in unwinding and releasing subtle imbalances and cellular memory that interfere with living life with a sense of ease physically, mentally, emotionally, and spiritually. A renowned master of Pulse Diagnosis or Nadi Vigynan – Knowledge of the subtle energies and having taken over 45,000 pulse readings she is highly skilled in this delicate art. Her special interest is Marma Therapy – and offers
Shiro Shakti Marma in her clinic. Her current practice is in Grass Valley, CA.
Gianna Picardo
– Practices Yoga and Ayurveda in Ojai, CA. Registered with Yoga Alliance at the E-RYT 500 level, Gianna has completed multiple teacher training
programs including studies with Sarahjoy Marsh of amrita: a sanctuary for yoga and Richard Haynes of Ayurveda Plus in Portland, OR. In India, Gianna completed the Svastha Yoga Therapy & Ayurveda training, studying with long-time Krishnamachayra student A.G. Mohan and family of Chennai. Her work is complemented by her current Ayurvedic pulse diagnosis studies and Shaktiveda Yoga with Dr. Mary Jo Cravatta of CA, and a U.S. certification program through the American Institute of Vedic Studies. She is one of Shaktiveda Yoga's Core group of Yoga Teachers.
Attending the Shaktiveda Yoga 200 Hour YTT is one of the prerequisites for taking Subtle Awareness Technique (SAT) Meditation Teacher Training Program.
Yoga Alliance Certification
To be certified by Yoga Alliance for our Shaktiveda Ayurveda Yoga 200 Hour Program, it is necessary to have taken all three Modules and have met the requirements for certification. This includes satisfactorily completing the assignments for non-contact hours.
Shaktiveda Yoga Certification
Shaktiveda Yoga is dedicated to assisting our Yoga teachers on their own personal journey as well as assisting them in having a successful Ayurveda Yoga career. To maintain a high level of proficiency after completing the 200 or 500 Hour Programs, Shaktiveda Yoga instructors will be required to take at least 12 hours of Shaktiveda Yoga Continuing Education per year; this would include in person and / or online courses. With the Continuing Education and being in good standing, Shaktiveda Yoga instructors are able to state that they are Shaktiveda Yoga certified.
This is what one of our Shaktiveda Yoga Instructors is saying about teaching Awaken Within Yoga:
"Sharing such a powerful healing practice with others has made a big impression on me and those in attendance. Every one in the room can feel the strength of the group intention. This style of Yoga not only has an impact on the overall health of the individual but this influence extends out to the community in which they practice. I am definitely still riding on the "high" of teaching Awaken Within Yoga."

-SL, Idaho
Shaktiveda Yoga Therapist 300 Hour Advanced Training
Dr. Cravatta has combined Shaktiveda Yoga, Ayurveda, Yoga Anatomy & Physiology, Spinal Anatomy & Spinal Physiology, Pulse Diagnosis, Marma Therapy, Ayurvedic Herbal Therapy, Ayurvedic Cleansing, and subtle techniques for this 500 hour training – pre-requisite: Shaktiveda Yoga 200 Hour Program. It is particularly important that the Shaktiveda Yoga Therapist live a sattvic lifestyle; incorporating the knowledge that they have learned from Shaktiveda Yoga.
This Program is designed for the Yoga Teacher who would like to delve deeper into the study of Yoga and how to deepen the healing aspects of Yoga. As an Ayurveda Yoga Therapist, the practitioner will be able to have a broad view and understanding of why certain imbalances affect their clients and how to determine the correct approach to assist in their healing. Throughout her many years of being a Chiropractor, daily meditation / yoga, and her practice as an Ayurvedic Doctor, Dr. Mary Jo Cravatta has developed a style that goes to the underlying imbalances within an individual so that true healing can begin.
Awaken Your Spine Yoga – Pelvic Pattern – Hatha Yoga Asanas that bring Health, Flexibility, and Strength to the Spine – facilitating the unwinding from spinal and pelvic cellular memory with attention to the Root and Sacral Chakras.
Awaken Your Spine Yoga – Heart Centered – Hatha Yoga Asanas that bring Health, Flexibility, and Strength to the Spine – facilitating the unwinding from spinal and Heart Chakra cellular memory
Awaken Within Yoga – Restorative Yoga Asanas for each Chakra along with healing affirmations and Chakra Mantras designed to address imbalances that inhibit our ability to live life in Joy.
2015 Schedule of Course:
October 14 -20, 2015 – Awaken Your Spine – Pelvic Pattern and Heart Centered
The Awaken Within Yoga Module has been designed by Dr. Cravatta to effectively address imbalances that are keeping us from experiencing a sense of well being and wholeness. The emphasis is on Restorative Yoga and Chakra Yoga.In the many years of Dr. Cravatta's practice, she has found that we are being held back by the "strings" of old patterns. Subconsciously, one is pulled back into ways of thinking and behaving that is not life supporting. Practicing Awaken Within Yoga with the restorative poses, the chakra mantras, and healing affirmations is truly a transformational experience. The course contains in depth knowledge on the Chakra System and the Subtle Bodies or Nadi System.
The Awaken Your Spine Yoga Module has been designed by Dr. Cravatta to give an in depth understanding of Hatha Yoga Asanas to strengthen, heal, and increase flexibility of the Spine and Spinal Vertebrae – while at the same time releasing stored cellular memory. The course also includes information on Spinal Anatomy, Spinal Physiology, Marma Points that affect the Spine, and how emotional / mental stress will impact the functioning of the Spine. The practice of Awaken Your Spine Yoga affects the health of the entire body, releases spinal tension, and prepares one for seated meditation.
The Program will include the study of all aspects of the physical body along with an understanding of the subtler aspects. These will include marma therapy (vital energy points), Anatomy, Physiology, how Yoga Asanas can be done for specific imbalances, Shaktiveda Yoga Physical Therapy, Affects of Mantras, Methods to allow the bones to re-align themselves, Ayurvedic Herbal Therapy, and so much more!